About Us


MSC MOTO AND RALLE MOTO
MSC Products Australia started way back in 1995 when Mark Cumming was told that he could not make a steering damper! As you can already see Mark did succeed in making his first steering damper and since then it has been a steady path from hobby business to full time production of steering dampers in our CNC manufacturing facility.
Today we have a group of talented staff with a passion not just for quality but for motorcycles! At MSC we all ride and race motorcycles and have done our whole lives. Motorcycling at MSC is more an obsession than an interest.
We manufacture our products here in Australia at our very own workshop with a range of CNC Machining centres, lathes, grinding, EDM, and injection moulding machines. Our workshop and development is manned by Mark and Vaughan Cumming.
Here at MSC MOTO we keep a tight rein on quality and make sure every product that leaves MSC is the best possible finish so you can be sure you have a product that will last you for years of untroubled service.
All our products are tried and tested first by our staff then we move it to our top level pro riders and teams for intense evaluation before we make it available to our customers so when you choose to run with MSC you can be sure you have the best possible products on your bike.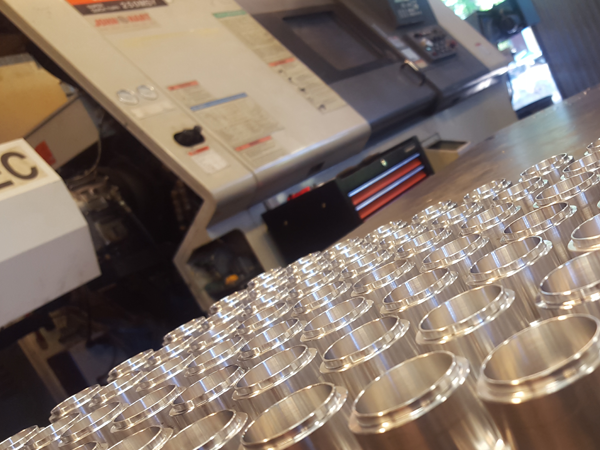 THE FAMILY BEHIND MSC MOTO
Mark is an accomplished designer and also a qualified toolmaker of 35 years. Mark has developed many products over the years and has been awarded an "Australian Design Award" for his Magna Latch and Self Closing hinge designs back in 1990. After a 10 year break from racing motorcycles in 1994 Mark got a dose of the racing bug again and purchased a Suzuki RMX250 and never looked back. Over the next 18 years Mark has been competing at the highest level racing events at State, National and International level including a top 20 silver medal finish at the 1998 ISDE. Today Mark spends his spare time riding his much loved Suzuki GSXR1000 and Yamaha YZF450.

Simone Cumming
Simone is the real boss! Her days are spent wearing many caps from taking phone orders to production scheduling and all other office duties she is kept flat chat. Being a grandmother doesn't slow Simone down either in fact it has sped her up as the same month her first grandchild was born she got her road bike license and started tearing up the local roads on her Yamaha FZ6 until she out grew it and bought a KTM990 Super Duke! Yes that's right a super bike riding grandmother!
Vaughan Cumming

Vaughan is a great example of "the apple doesn't fall to far from the tree". Being very interested in all things fast from a very young age and spending countless hours in Mark's factory after school and on weekends making and machining every bit of metal he could get his hands on. It was only natural that Vaughan would follow suit and become a toolmaker and machinist like his father. Also like Mark, Vaughan is a accomplished racer and rider having spent 5 years on the test crew at ADB magazine for bike testing duties. On the racing side Vaughan has finished 4x A4DE on Silver and Gold medals, finished 2nd E2 national clubman in 2007 and has top 50 outright finishes in the Finke Desert Race having finished the race 8 times. After settling down to start a family, Vaughan has joined the BC Performance crew and is the chief mechanic for Australiasian Supersport Champion for 2016, Kyle Buckley. Both Kyle and Vaughan have their eyes set on the ASBK 2017 Superbike Championship.
Thank you for riding with MSC and remember to come up and say hi if you see us at the races!