Vector MX Steering Damper



MOTOCROSS, FREESTYLE AND ENDURO RACERS
you can now have a steering damper mounted under the handle bars and still maintain your normal handlebar position with the NEW VectorMX from MSCMOTO racing products Australia.
VectorMX has all the benefit of the Axis steering damper for riders who want an under mount steering damper but dont like the raised bar height a conventional steering damper offers. In most cases the handle bars are raised less than 5mm and at the highest you will only get a 10mm raised bar height which you can overcome with some lower bend handlebars if needed. Most after market bar clamps currently on offer are arount 10 to 12mm higher already, when we say 5 to 10mm that is over the original bar clamps and hight with no modifcations.
Mounting the VectorMX is simple and easy to do with a normal tool kit. The super light weight unit comes with all mounting hardware and a full set of black anodised billet bar clamps. The top bar clamp is a strong 1 piece billet design adding more strength to the bar mounts and reduce twisting in a crash.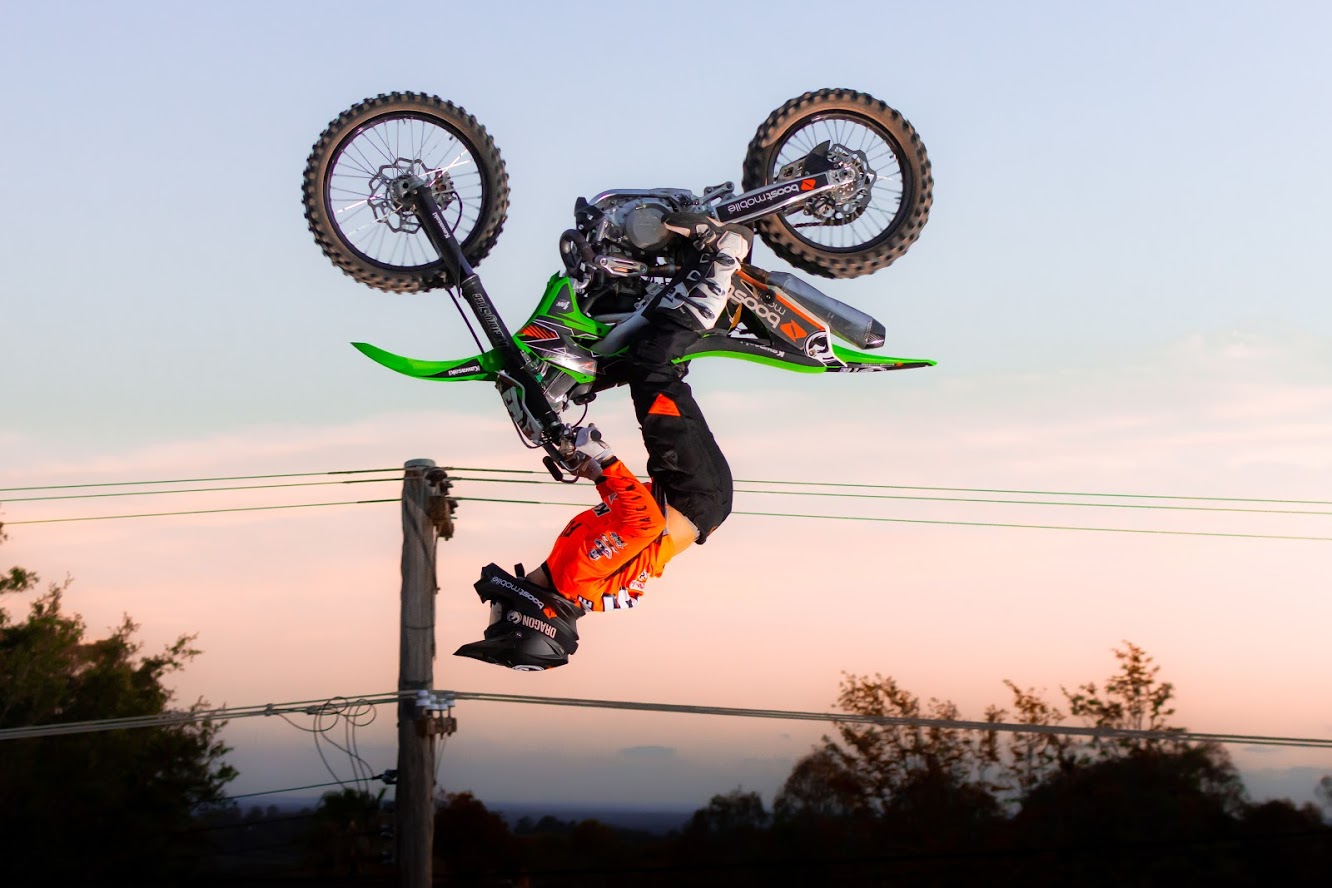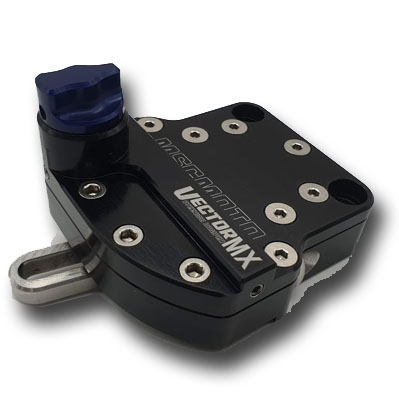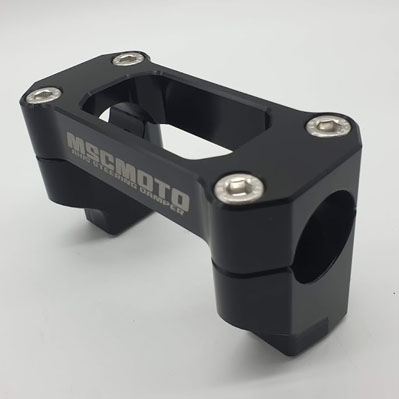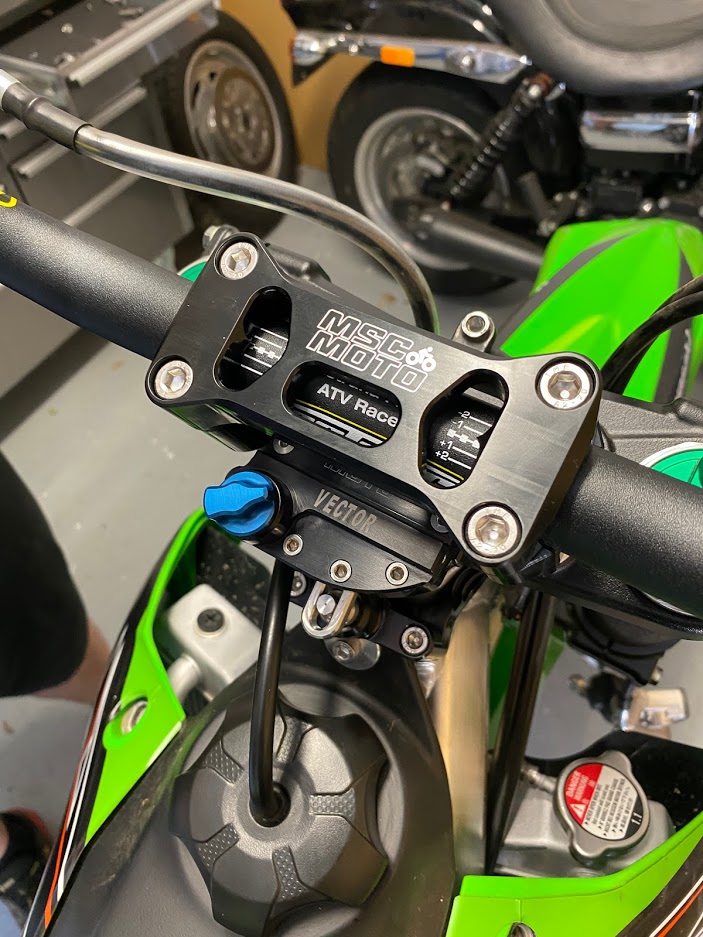 VECTORMX STEERING DAMPER USED AND RECCOMMENDED BY LANCE RUSSELL FOR FREESTYLE MOTOCROSS