Where to buy


WHERE TO BUY MSCMOTO PRODUCTS?
MSCMOTO can be purchased through any of your local shops as they can order a kit for you. We welcome any dealers and shops who would like to carry MSCMOTO or RalleMoto steering dampers in stock.
We do also have some great outlets that stock some popular kits both here in Australia and overseas.
Australian stockists

New for 2020 MSC Steering dampers are available through www.mxstore.com. For super fast delivery and exception range of products check out MX Store. If its in stock order by 2pm and get most shipments the next day!

KTM Newcastle are stockists for MSCMOTO steering dampers call 02 4037 3333 or email sales@ktmnewcastle.com.au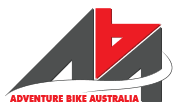 Mal and Karen have been supporters of MSC and RalleMoto steering dampers for years. For a huge range of Adventure bike accessories give them a call or visit the website. Call 0416 256 511 or go to www.adventurebikeaustralia.com.au

Greg Yager uses and reccommends RalleMoto steering dampers on his Tenere 700 whcih is why he keeps them in stock and can also offer a fitting service if you take your bike to his shop in Sydney NSW. Call 0499 089 715 or visit www.rideadv.com.au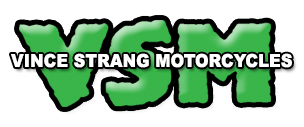 If your kitting out a DR650 and looking for a Ralle Moto RM3 steering damper the guys at VSM can sort you out. Call 02 6721 0610 or visit www.vincestrangmotorcycles.com.au
European sales and service

For sales and service in Europe contact Mike and Aad Schram for all your MSC Moto and RalleMoto needs. Based in Holland they can look after you with a huge knowlage of our product range and very capable skills in all things mechanical. Go to www.nomad-adv.com
Singapore sales

Speed Hunter have been supplying MSC Moto and Ralle Moto products in Singapore and Malaysia since 2016. Visit www.speedhunter.com.sg
USA sales and service

Lindego Genuine Powersports are the verified stockists for MSC Moto in all of Northern and Southern America.

For information about how to buy MSC Moto products in this region, click on the link below: