Footpegs


Adventure Footpeg
MSC Moto aims to please. By popular demand have listened to your requests over the phone and via email. We are introducing a brand new footpeg designed specifically for adventure riders- we simple call th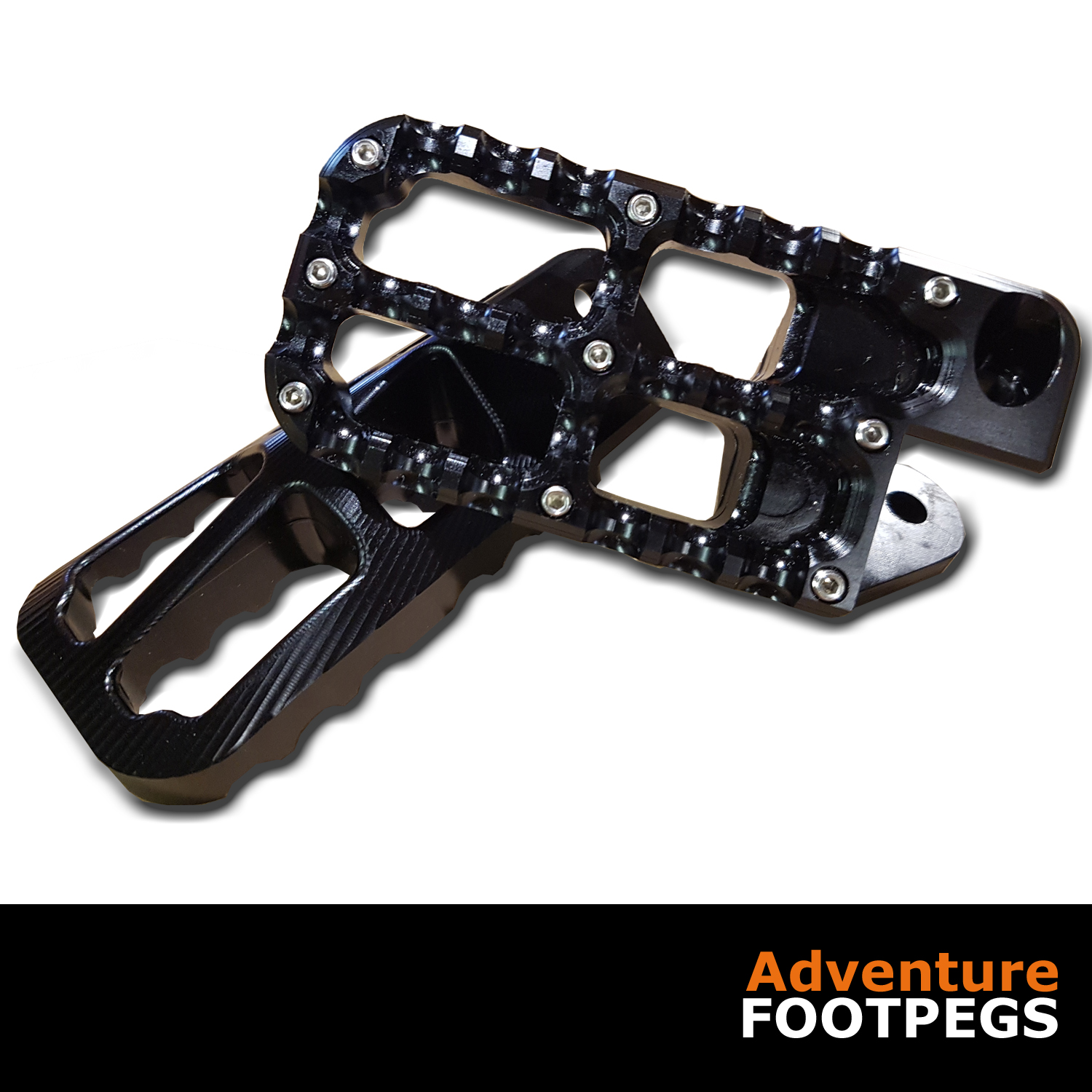 em the "Adventure Footpeg".
Our designer, Mark Cumming, has been busy using his creative genius to design a tread plate that is wide and comfortable but isn't so big that it gives your bike wings. The large 120mm x 60mm tread plate, allows the maximum amount of the rider's boot on the tread, offering more stability and grip with less boot wear.
MSC Moto Adventure Footpeg Features:
120 x 60mm platform size
Solid billet CNC machined 7075 aluminium
9 stainless studs with integrated machined tread teeth
Stainless Steel Pivot Pins
Anodised Finish
Australian Made
We currently make the Adventure Footpeg for: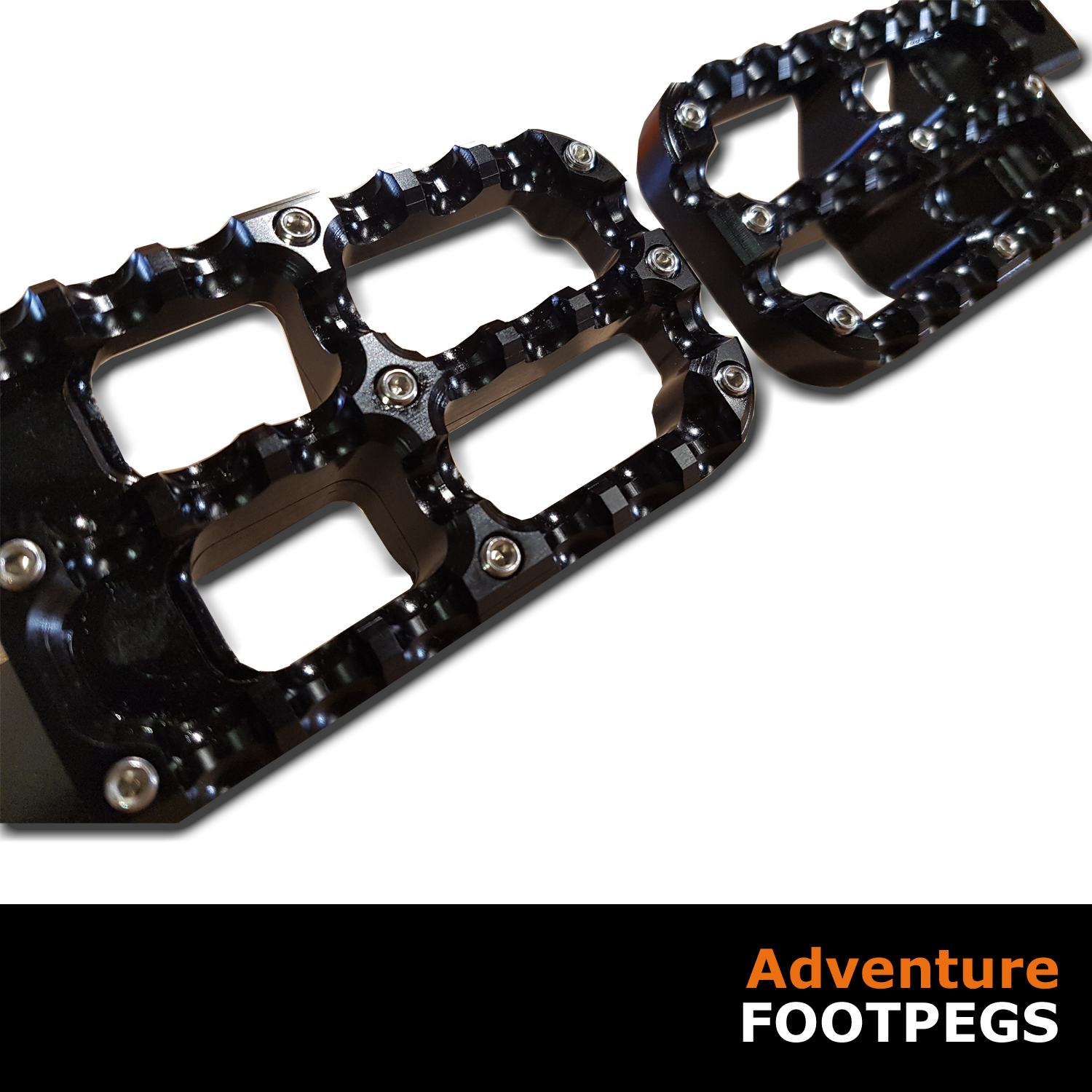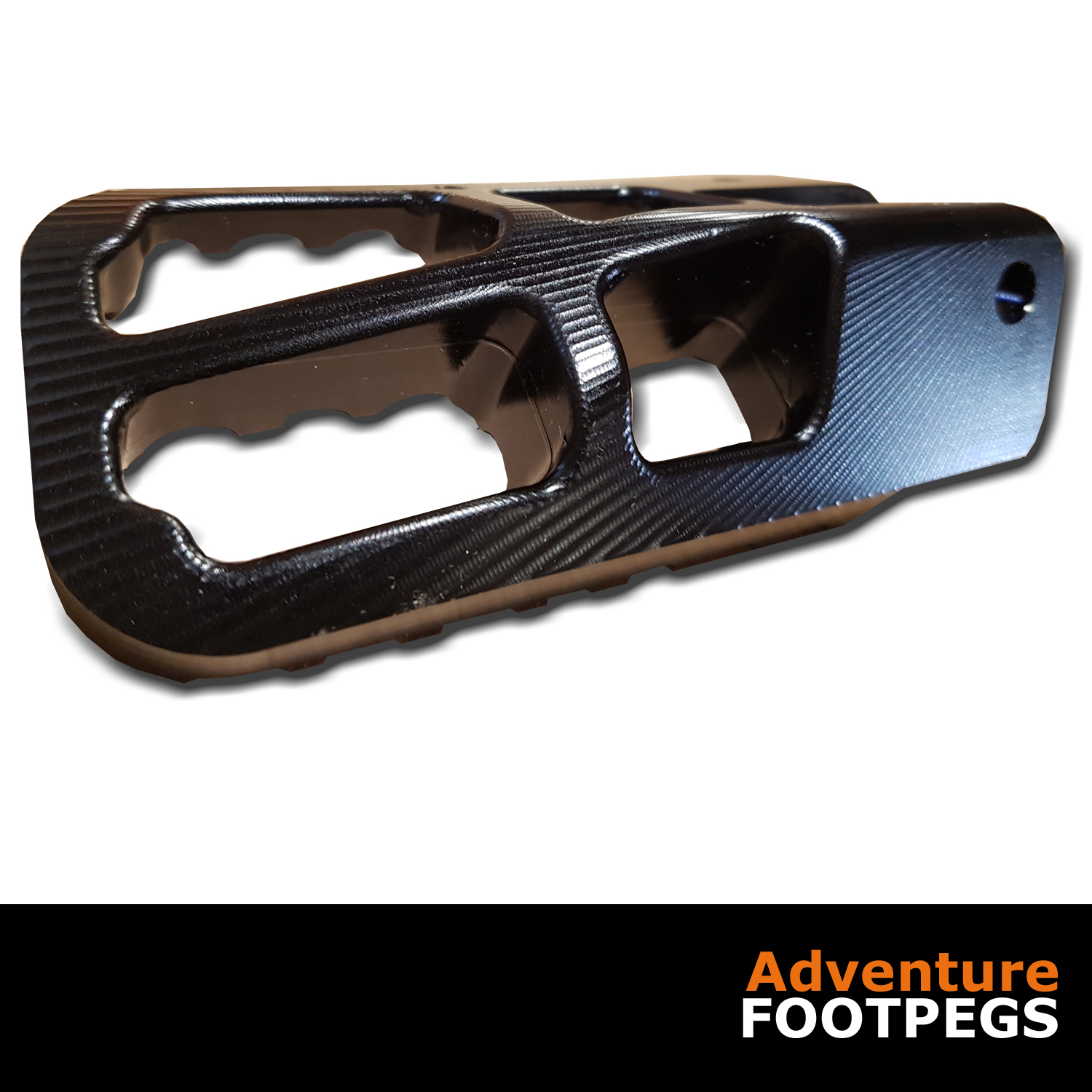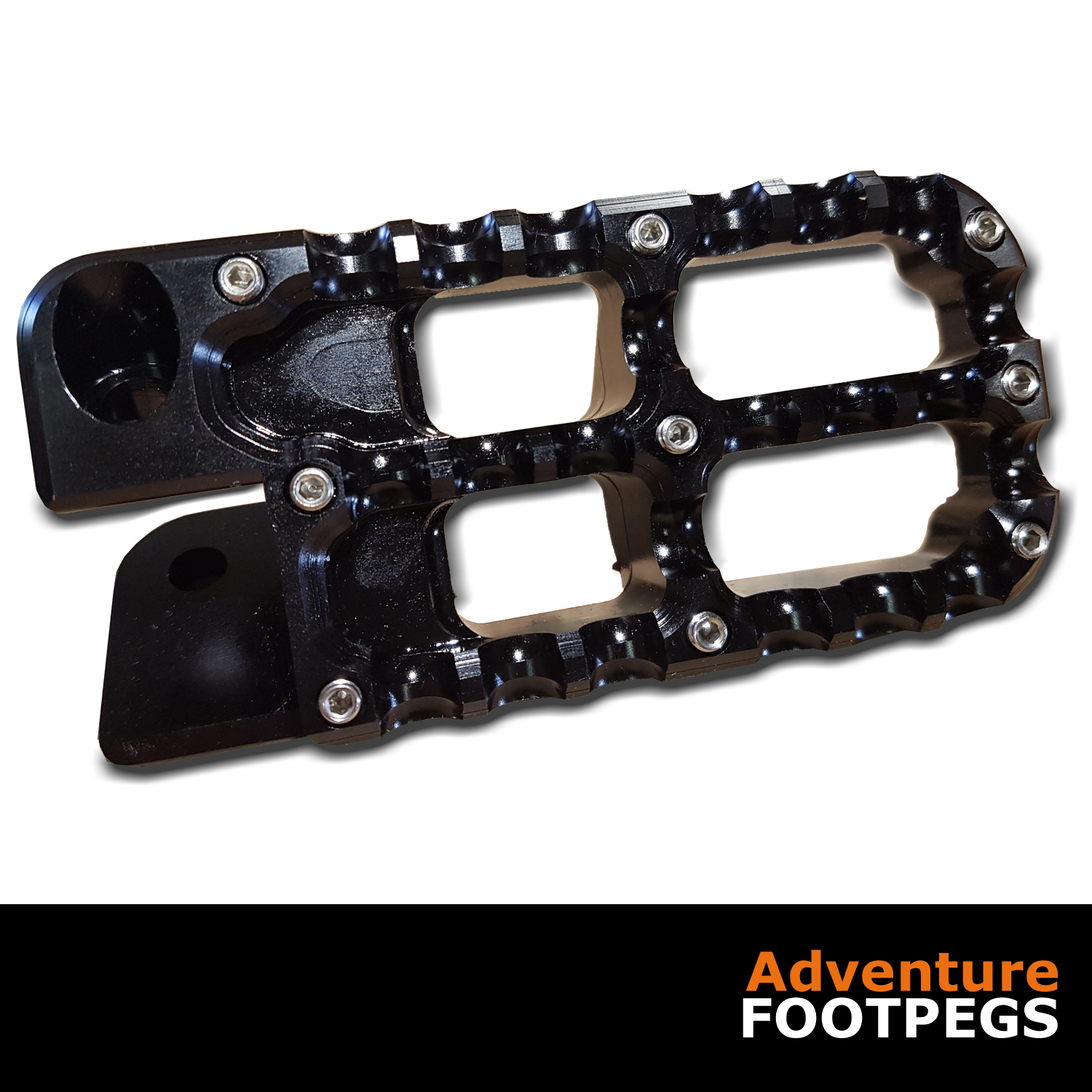 We are looking expand our range. Our workshop is located on the Central Coast of NSW, Australia, and we are looking for bikes to measure. If you are interested in donating your bike to be measured, please contact us on (02) 4374 1655 or email on info@mscmoto.com. We may need the bike for up to 3 weeks depending on staff availabilities.
Please note we are discontinuing the eXeL footpegs.